LANDS OF
WHITE.
June 2020

Design for Screen

Individual Project




Lands of White — Travel Website
This project was done for a school module, Design for Screen. This module taught and introduced to me the fundamentals of UI/UX design. I got to analysis various existing travel sites — mapping out their sitemaps, noting down flaws in user experiences and taking inspiration on how designing for screen would work. I've also delved deeply into wireframing the site, forming its design based off user personas and needs. Lands of White was the final project in this module where we got to make use of what we've learnt in Design for Screen.
Lands of White


What is Lands of White?
Lands of White is a fictional site that promotes sustainable tourism to snowy terrains of the world in 3 Noridic countries — Iceland, Finland and Greenland.
Website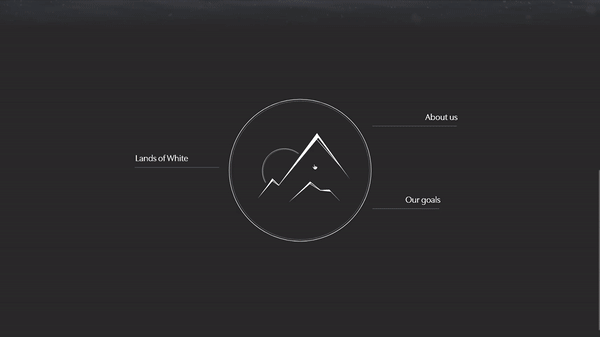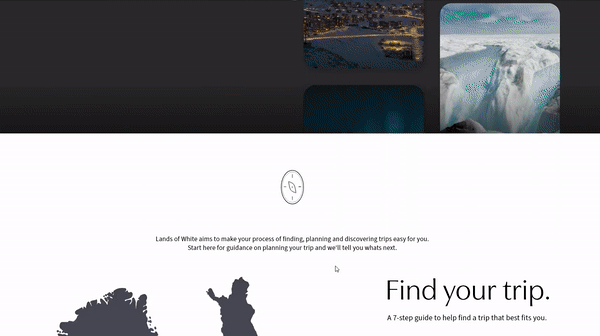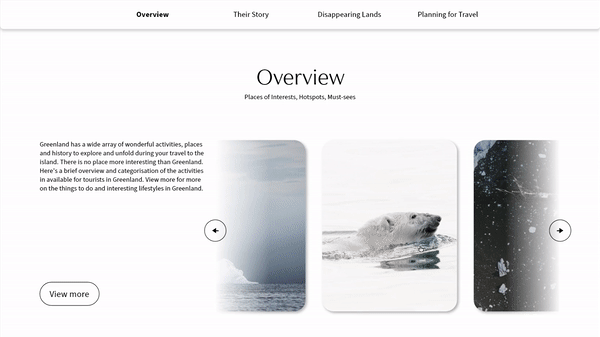 These are an quick overview of the website's UI design. The website features parallax animations throughout to push for a calm and slower-paced atmosphere for the user. The UX focuses on making the process of booking a flight and deciding for a trip much more intuitive with the website's structure, clean UI and simple navigation.
Mobile Site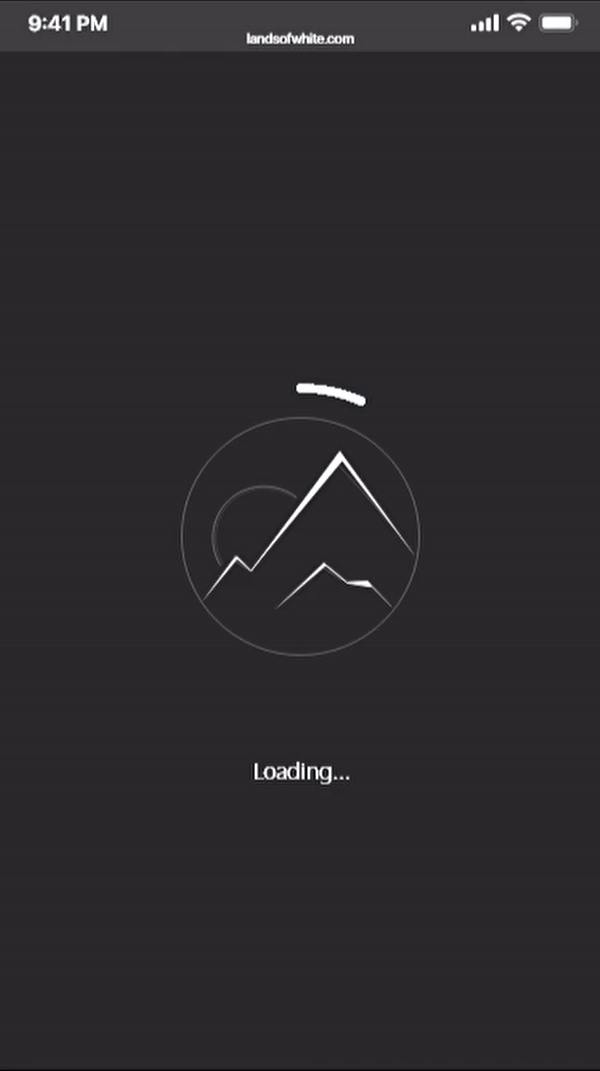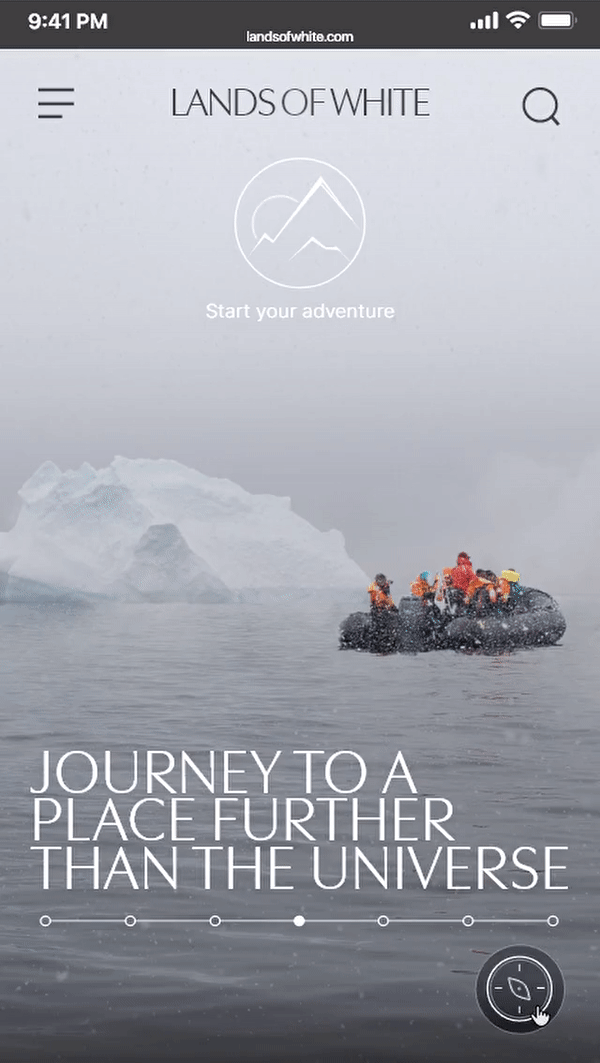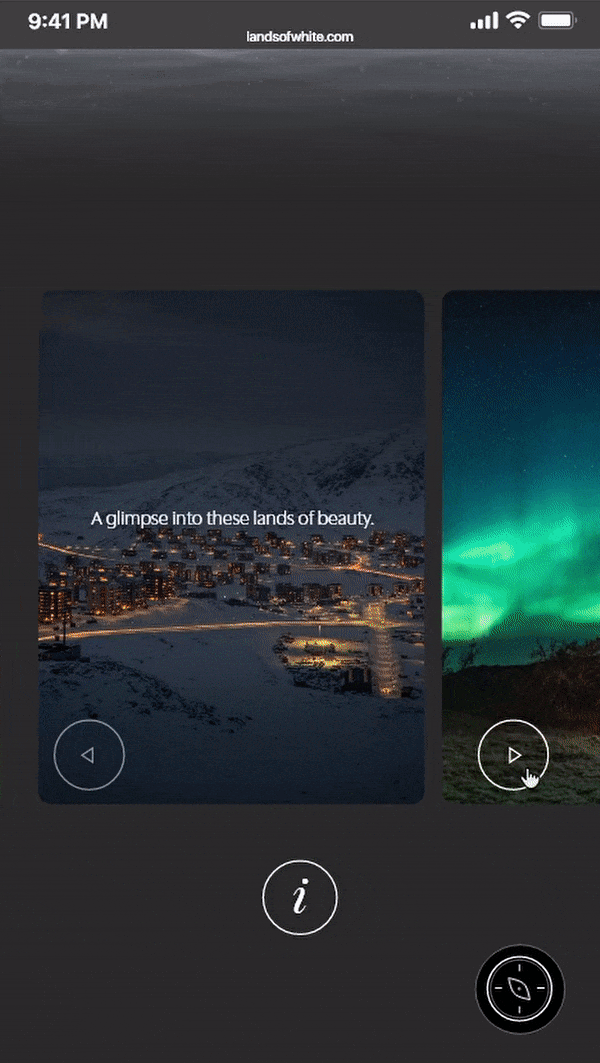 The website has also been adapted for mobile view. (iPhone 7)
Run-through of mobile site

All photographs within the website are not taken by me.